Agro Chemicals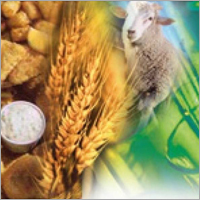 Agro Chemicals
Price And Quantity
Product Specifications
Pesticdes, Insecticides, Fungicides, Herbicides, Plant growth promoters, Potassium humate, Aino acid, Fulvic Acid, Seaweed Extract

Agriculture Grade
Product Description
Since the establishment year in 1968, we are engaged in offering pristine quality Agro Industry Chemicals. These chemicals are highly effective for enhancing the quality of seeds and prevent crops from pest and insects. As per the set market industry standards, these chemical are processed by make utilization of pristine quality chemical compounds and modern techniques at our high-end laboratories. To retain the quality and effectiveness for long time, we provide these Agro Industry Chemicals in safe and moisture proof packaging at affordable prices.
Features:
Precise composition

Easily soluble in water

Skin friendly

Free from impurities
We introduce ourselves as leading manufacturers of specialty emulsifiers for agrochemical industry.
In addition we offer ready to pack premium quality Nitrobenzene 20% emulsion in water (or as per your required concentration) at down to earth prices. Further we can give emulsifiable concentrate of Nitrobenzene in any concentration from 30% to 90% (or emulsifier for preparing EC) as required by you. Our specialty is also in emulsifier for neem oil and emulsifier for azdirachtin formulations of various strengths.
We can also provide a tailor-made emulsifier for your specific requirement.
Products for Agro-Chemical Industry
A. Emulsifiers for various formulations
Sudasol TQM - For Nitrobenzene 20 - 25% emulsion in water @0.8-1% dose.
Sudsol 1466 - Emulsifier for preparing nitrobenzene 50/60% EC
Sudasol 1488-Emulsifier for preparing nitrobenzene 80%EC
Sudasol 8273 - For Butachlor EC in Kerosene.
Sudasol CHP - For Chloropyriphos EC in Kerosene.
Sudasol TCW -For Tricontanol Suspension in water.
Sudasol TCN -For Tricontanol EC in CIX / Aromax.
Sudasol 650 - Wetting/ dispersing agent for Sulphosulfuron granules.
Sudasol MTS - Sticker/wetting/dispersing agent for Metsulfuran
Sudasol 2611 & 2622- For Butachlor 50% aqueous emulsion (50 EW)
Sudasol IM-12 -For Imidacloprid SL
Sudasol 1413/ Sudasol 1568/1585 -Emulsifier for Neem /karanj oil preparations
Sudasol 910 Emulsifier for azadirachtin EC of various strengths
Sudasol BA-11/Sudasol BC-22 Emulsifier system for kerosene based preparations
Sudasol NMK Emulsifier for neem oil coating on any granules(Dose 3-5%)
B. Other products for Agro chemical Industry.
Sudasol 1064 &Sudasol 1082 -Emulsifier / Coating agent for coating of Cartap hydrochloride on granules.
Sudasol AGV Most economical sticker and spreader for agro spray solutions
Agrowet - Sticker / Wetting agent for agro sprays to increase retention of spray solution on crop.
DISPET DF - Low Foaming wetting / Dispersing Agent for wettable powders
DISPET W04 - Wetting Agent.
Sudasperse High performance spreader/sticker/wetting and dispersing agent for foliar sprays and soil applications
Sudasol EXC :-Ultra high power wetting agent.Gives perfect wetting power to any water based formulation at dose of 1-1.5%
Sudasol HVS :-Thickener,wetting-spreading agent for aqueous preparations
Sudasol 255 - 20% nitrobenzene emulsion or prepared to customer specifications.
C. SUDACOAT- Seed coating polymers for protection and shine to seeds
D. ORGANIC GROWTH PROMOTERS
We offer following raw materials with highest purity for liquid and granule formulations of organic promoters-
1.Potassium Humate (Powder and flakes) 100% water soluble
2.Amino acid ( soya protein) 100% soluble
We also provide any liquid or granule formulations of the above promoters in bulk packing tailor made to customer specifications.
Kindly visit our site for details of all our products.
Sudalin - is used in the production of Rice, Wheat

Sudaveg / Neon - is used in the production of Vegitable
Sudapot / Sudaveg - is used in the production of Potato

Sudalin - is used in the production of Mentha

Sudalin - is used in the production of Mango

Nitrobenze - is used in the production of All Agro products
Sudacoat / Sudablue - is used in the production of Sugarcane
Sudalin is used in the production of Spices
Trade Information
Yes

Free samples are available
Customized Packaging.

All India
Contact Us
Raghavji Ki Kothi, Sukhdham Kothi Gate Hapur Uttar Pradesh India +918045803180
Phone :+918045803180